Soft, Lightweight Bamboo Robe
$39.99
Regular price
Unit price

/

per
Quantity selected exceeds current stock
Introducing our exquisite Menopause-Friendly Lightweight Bamboo Robe - the perfect blend of style and comfort, specifically engineered to combat hot flashes and night sweats! Crafted from 100% natural bamboo fabric, this knee-length robe with 3/4 length sleeves is designed to keep you cool and dry during those troublesome menopause moments.
Why Bamboo? Our bamboo robe boasts exceptional qualities that make it the ideal sleepwear solution for women experiencing hot flashes and hormonal fluctuations. Its breathable and moisture-wicking properties ensure you stay cool and dry even during intense heat and sweating. The unique bamboo fiber structure allows for excellent air circulation, providing instant relief and comfort during those uncomfortable night sweats. Furthermore, bamboo fabric is hypoallergenic and gentle on sensitive skin, making it the ultimate choice for those seeking a comfortable and soothing night's sleep.
Versatility at Its Finest: Our Menopause-Friendly Lightweight Bamboo Robe is the perfect companion for various occasions where staying cool during hot flashes is essential. Picture yourself slipping into this robe after a revitalizing shower on a scorching summer morning or when the hot flashes hit you unexpectedly. Whether you're relaxing at the spa, lounging by the pool, or unwinding at home, this robe promises to be a source of comfort and relief.
Elegant Wrap Style: Elevate your sleepwear collection with the robe's timeless wrap design, catering to both your style and menopause sleep needs. The attached belt ensures a secure fit, allowing you to adjust the robe's comfort level according to your preference. Whether you're pairing it with your favorite pajamas or using it as a stylish beach cover-up, this robe offers practicality and grace.
Luxurious Comfort: Experience the smooth, silky texture of bamboo fabric caressing your skin, providing a soothing sensation during hot flashes and night sweats. With a subtle sheen and graceful drape, this robe not only feels heavenly but also looks visually appealing, making it a go-to choice for both style and comfort.
Eco-Friendly and Sustainable: Embrace sustainability with our Menopause-Friendly Lightweight Bamboo Robe, a natural and eco-conscious solution for women experiencing menopause. Bamboo is one of the fastest-growing plants, requiring minimal water and no harmful chemicals to thrive. 
Our Menopause-Friendly Lightweight Bamboo Robe is thoughtfully crafted sleepwear offering a harmonious blend of practicality, comfort, and style, with a focus on addressing hot flashes. Experience the cool and dry benefits of bamboo while gaining relief during those challenging menopause moments. Whether you're at home, going in for a hospital stay, or seeking refuge by the pool, this robe is the ultimate choice for women who want to stay stylish and comfortable while managing menopause. Elevate your sleepwear game with this classically styled bamboo robe.
Your payment information is processed securely. We do not store credit card details nor have access to your credit card information.
This website is encrypted. We take your security very seriously. All transactions powered by Shopify.
Rates are approximations. Exact rates will be provided at checkout.
Add some text to tell customers more about your product.
Adding product to your cart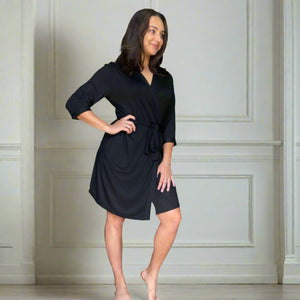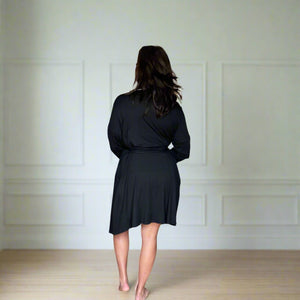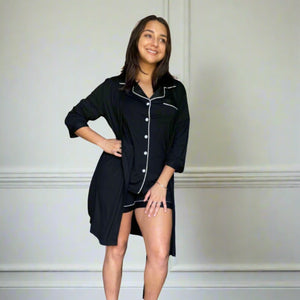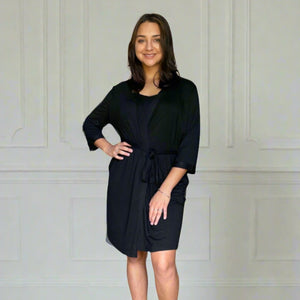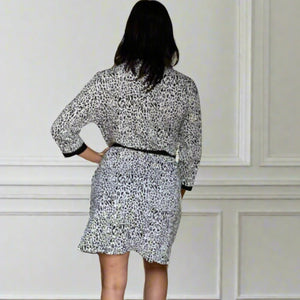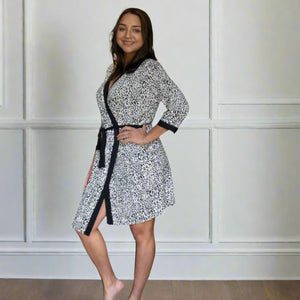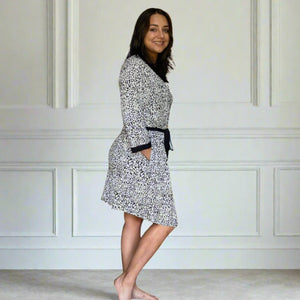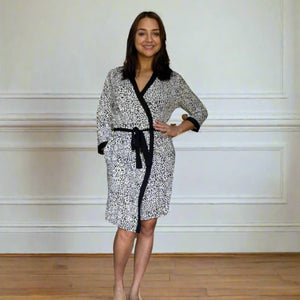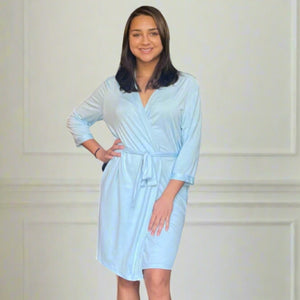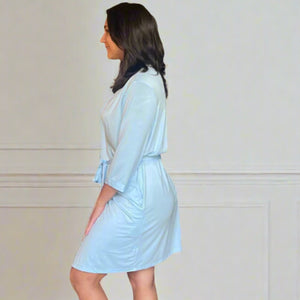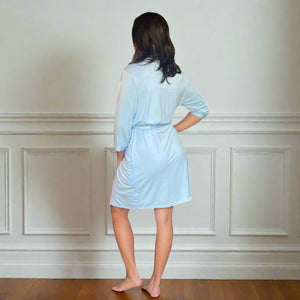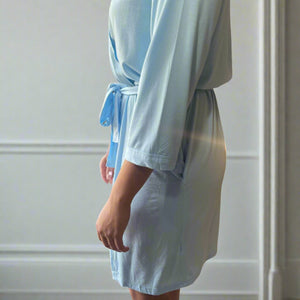 Recommended
You might want to take a closer look.