The Bamboo Cami Set: Women's Moisture Wicking Camisole Short Set
$0.00
Regular price
Unit price

/

per
Quantity selected exceeds current stock
Be cool, be comfortable, be cute in our breathable, soft bamboo camisole short set.

This stylish and modern design with a beautiful, feminine cut is perfect for any woman who wants to feel comfortable and stylish. 

Moisture wicking bamboo with a hint of spandex creates the perfect, cool-to-the-skin experience for great sleep and rest. 
You'll love it for comfort-wear, working remotely, and a good night's sleep. 
Feel relief from hot flashes and night sweats, in our buttery soft, feminine bamboo fabric.
Eco-friendly bamboo sleepwear is perfect for women with an interest in eco-friendly products that can help alleviate menopause symptoms.

High-quality bamboo fabric has excellent moisture-wicking ability to keep you comfortable all night long, so that you can fully recharge each night and wake up feeling fresh. 

Lightweight, breathable, and ultra-soft, they're perfect for a great night's sleep and also allergy-reduced and skin-friendly.

Our bamboo sleepwear is an all-natural solution to alleviate symptoms such as hot flashes, night sweats, and menopause-related sleep problems.

The perfect gift for women as nightwear, sleepwear, boudoir, holiday, and loungewear, making it an ideal present for ladies, moms, wives, daughters, girlfriends, or close friends.

The sleeveless design and shorty shorts allow your skin to breathe, ensuring you get a restful night's sleep.

Available in sizes S to XXL, the cami set features an adjustable top, stretchy fabric and an elastic waistband, ensuring a perfect fit (see sizing chart for fitment).

Combine The Bamboo Cami Set with our matching and contrasting Soft, Lightweight Bamboo Robes for comfortable style that gets your body's thermostat back under control.
Your payment information is processed securely. We do not store credit card details nor have access to your credit card information.
This website is encrypted. We take your security very seriously. All transactions powered by Shopify.
Rates are approximations. Exact rates will be provided at checkout.
Add some text to tell customers more about your product.
Adding product to your cart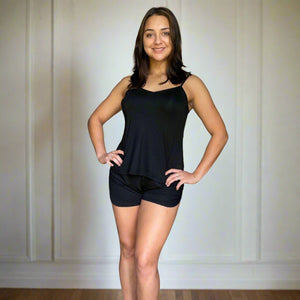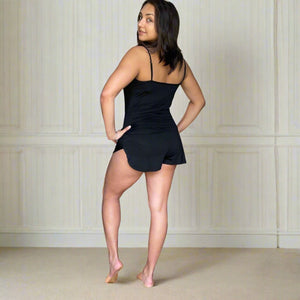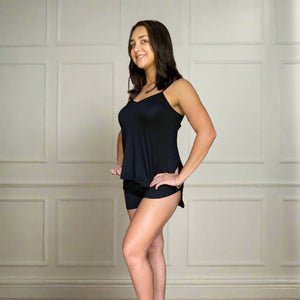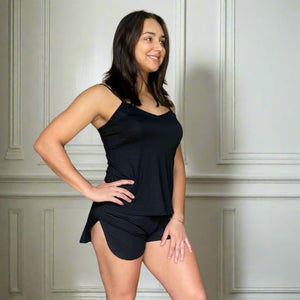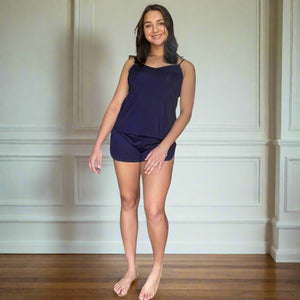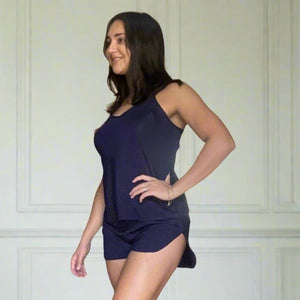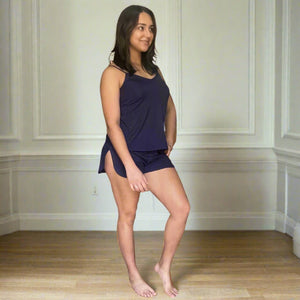 Recommended
You might want to take a closer look.